Life Tales: Introduction
to Memoir Writing

The Power of Words: Journaling

Write that Novel - Now!

Short Story Writing

The Self-Help Writer's Guide

Effective Editing


You've been wanting to write forever but don't have the time or the focus. Or can't decide how to begin. Perhaps you need more writing skills, or you've started your book and need to finish it. Or are you looking for comprehensive editing services?

My mission is to ignite your creativity and structure, organize, and develop your ideas. I'm here to make you confident in your skills. As quickly as possible.

As a writing coach, editor, and workshop facilitator, I offer writing workshops on Zoom and online, individual coaching, and editing sessions. In addition, I provide writing webinars, presentations, and consultations to groups, organizations, and corporations.
As you work with me, you will:
Set reasonable, workable goals

Be more productive in a limited time

Brainstorm through writer's block to reach your goals

Learn the craft of excellent writing

Explore fresh concepts and tools to revolutionize your work
Let's work together: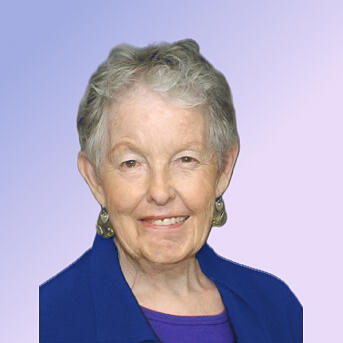 Transforming Silence into Words
Join the KobrinKreations Club
Receive bimonthly writing advice and your monthly newsletter.
(Unsubscribe anytime)
Endorsements for Shoshana's Work:
"Shoshana's course was stimulating and demonstrated her depth of knowledge. She is a caring, thoughtful instructor, paying great attention to detail. I enjoyed her enthusiasm and touches of humor" – Michael S.

"I appreciated the juxtaposition of information and inspiration and learned tools to heal and express myself" – Raymond C.

"Shoshana's coaching got me started on my memoir and took me all the way to publication." – Ana H.
"Shoshana's workshop was helpful, encouraging, and effectively organized. The material was user-friendly and presented in a helpful sequence" – Kelly L.

"My one-on-one consultation series with Shoshana Kobrin was a life-changing experience. My life now feels richer and more abundant" – Linda B.

"Shoshana editing was timely, professional, and detailed." – Peter F.
About Shoshana Kobrin
From an early age, I was awed by the written word. My future awaited me in the power of words, so a Master's degree in literature at the University of South Africa was the next step. Interest in interracial dynamics led to a Master's degree in psychology at John. F. Kennedy University in California. I became a psychotherapist, a university professor, and facilitated workshops and retreats professionally and in the community.

Then I moved from psychotherapy and wrote my first book; a how-to journaling guide. Four self-help books and collections of short stories and poetry followed. A how-to book on memoir writing was next. In progress are books on how to journal, and write short stories, novels, poetry, and non-fiction. At the same time, I enjoyed the fulfilling experience of teaching creative writing to adults. I've now taken up the challenge of technology by creating Zoom and online courses as well as offering phone and Zoom writing consultations.

I am here to help you with all aspects of writing. Check out my upcoming Zoom and online workshops and individual consulting.
Books
Life Tales: How to write your memoir
Your life, pinned down in memoir, is a gift to the world. Learn how to turn it into a unique and heart-warming story to engage and inspire your readers. Comprehensive, practical, and user-friendly, this informative book is your indispensable guide. It provides tools to get you started, keep you focused on your writing path, and takes you through to the publishing and marketing process.

Life Tales includes all the elements of memoir writing – and license to tell your tale!
---
Roots and Wings: Growing Up in Apartheid South Africa
These stories are told with an insider's view of a conflicted and oppressive period in South African history. The themes vary; encounters with wild monkeys and elephants, a mother bonding with her small daughter on a safari trip, a young boy stranded in the Karroo semi-desert, a dog attack on a remote Transvaal farm, and a white college student's epiphany when confronted with her black maid's anguish.

These stories:
Capture the essence of apartheid South Africa

Are infused with the flavor of the South African landscape

Reflect a coming of age of the characters

Are an incisive commentary on racial prejudice
---
"Shoshana's stories are humorous, sad, and profound" – Eli R.

"Shoshana paints an accurate picture of life in that beautiful, racially troubled country" – Sandy L.

"Roots and Wings reflects not only the social upheaval of that time, but also the interior transformation of her characters" – Gabrielle M.
---
A Tempo: Seasons of a Life
A Tempo explores the transitory nature of time in poetry and painting. The poems are divided into the four seasons. Winter and autumn poems are darker, spring and summer are lighter, even inspirational. The watercolor illustrations for each season are inspired by Chinese brush painting. Some poems are from Judaism or Buddhism, others from psychology, feminism, or philosophy. Some reflect on love, others on loss. Several reflect a love of the natural world. Readers are encouraged to seize each second, cherish each moment, and treasure each day – before it's too late!

Father Time waves his wrist watch at the edge of my consciousness, reminding me to get on with living mindfully and joyfully.
"A symphonic masterpiece of life songs" – Holli K.

"A Tempo is an inspiration for those of us who wait for the right season to put our works into print and paintings" – Elida S.

"What a gift we have in the poems and paintings of Shoshana Kobrin. Readers are suspended in time between pole and tropic" – Sandra R.
---
The Satisfied Soul Daily Guidebook:
Your Path to Fulfillment
Clarify priorities and goals

Break away from negative patterns

Face challenges with courage and creativity

Attract the right opportunities and people
Struggling with money, relationships, work, or harmful habits? You could have soul hunger. No amount of food, money, sex, or job promotions can satisfy a starving soul. We thrive only when connected to our true self. The Satisfied Soul Daily GuideBook is a revolutionary approach to journaling. Ten minutes a day working with this book will enable you to achieve your objectives and realize your dreams.
"The GuideBook provides an approachable, easy-to-use format for reflecting on those aspects of yourself you'd like to enhance or change" – Elayne S.

"This is the perfect guide to reclaiming yourself and your soul" – Patricia W.
---
7 Steps for Positive Connections: Manifesting Your Satisfied Soul
Get this book free when you request Shoshana's newsletter.
Do you feel connected with who you really are? With family and friends? Your body? Your work and living situation? High mobility, consumerism, and the stress of our fast-paced lives challenge us. Face-to- face interactions diminish with our use of smartphones and texting. No wonder we often feel alienated and empty. Life-satisfaction is all about connection. In this book, you'll find out:
How to connect with your inner truth

How to form meaningful connections with others

How to choose communities and activities that energize you

How to achieve your life purpose
Discover the seven key steps for building deep-rooted connections with all aspects of your life. Embark on this voyage to the fertile land of your Satisfied Soul!
"An uplifting book! Change your thoughts, change your life" – Eric M.

"7 Steps to Positive Connections is a potent tool, helping readers empower themselves and others" – Robert M.

"Shoshana encourages us to dream big, envisioning authentic lives filled with love, health, meaningful work, and fun" – Cynthia Sue L.
---
Love, Anger, Power – and FOOD!
A Guidebook for Women
Learn to love and appreciate yourself and your body

Claim power over your life and eating patterns

Eliminate dieting, bingeing, or purging by using feelings productively

Enjoy a new reality unhampered by food and weight worries
Problems with overeating, overweight, bingeing, yo-yo dieting, bulimia, or anorexia? Or just feeling bad about your body and appearance? Love, anger, and power are the roots of your concerns. This user-friendly guidebook cuts to the chase, giving you the answers you're seeking. Learn the fundamental reasons for your food and weight worries. Relish the relationship with food and your body.
"Readers will find tools to transform the habits causing them so much difficulty and discover practical steps to recovery" – Sheila A.

"This book by an articulate and compassionate writer, illustrates the wisdom of a seasoned therapist. An extremely helpful resource for those with food and weight issues, their families, and significant others" – Thomas G.
---
The Satisfied Soul: Transforming Your Food and Weight Worries
Discover the underlying causes of food and weight issues

Create a healthy relationship with food and your body

Nourish your starving soul
In this book, concepts are vividly illustrated with characters based on poignant stories of women in the author's psychotherapy practice, and her own experience of bulimia. You'll be encouraged by these courageous women who conquered obsessive dieting, bingeing, compulsive overeating, overweight, obesity, bulimia, and anorexia. Encounter new concepts and ideas, as well as helpful exercises and concrete steps for healing. The Satisfied Soul goes beyond dead-end diet plans with practical tools and a stirring, motivating approach.
"The Satisfied Soul is an extremely timely and important resource for sufferers, educators, and anyone dealing with food and weight issues. Shoshana provides fresh insights through a combination of anecdotes and scientific explanations" – Jocelyn G.

"In this unique volume, Shoshana Kobrin presents useful suggestions on how one can reverse the grip of food and weight concerns" – Alan G.
---
Do No Harm: Transforming Addictions
Find freedom from cycles of addiction and relapse

Learn self-care practices to end addictions

Find meaning and purpose to embrace your life
Today many of us struggle with addictive substances and behaviors: illegal or prescription drugs, alcohol, food and weight issues, gambling, sexual addiction, overspending, nicotine, or over-use of caffeine. Internet addiction has now reached epidemic proportions.

Most books on addictions deal only with symptoms. This book explores underlying issues. Addictions are an unconscious effort to survive a lack of meaning in ourselves, others, and our lives. The antidote for this is; The Satisfied Soul – positive connections with our emotions, body, family, relationships, vocation, and environment. Both practical and inspirational, Do No Harm covers an array of methods to promote healing, recovery, and well-being.
"A great read for anyone suffering from addictions" – Cali E.

"Shoshana Kobrin peels away the complex layers of addiction" – Carole K.

"Expect a transformation as you read this book" – Stella H.
Courses and Workshops
Coming soon:
Join the KobrinKreations Club for registration dates
Introduction to Memoir Writing, Journaling, Write That Novel - Now! Short Story Writing, The Self-Help Writer's Guide
INTRODUCTION TO MEMOIR WRITING
Online workshop
Fall, 2021
You've dreamed of putting your life down in words,
but now you ask yourself;
How do I write about my experiences?

What should I do with the parts and pieces of my memoir squirreled away?

How do I build on my previous writing?

Perhaps you wonder; "Is my life really that interesting?" and "How do I even begin?"
Remember that your life story is unique, vivid, and heart-warming. Writing and sending it out into the world (or just to your grandchildren) makes meaning of your life and validates it. Memoir writing is many-layered and complex. This user-friendly course breaks it down into easy to follow steps reinforced by examples, prompts, and exercises, giving you a firm foundation on which to build your memoir.

The course covers:

Choosing which type of memoir is for you
Discovering the subject and themes of your memoir
Drawing your timeline
Focusing in; Important versus life-changing events
Hatching your plot
Enriching your writing
"There is no greater agony than bearing an untold story inside you." ~ Maya Angelou
THE POWER OF WORDS:
JOURNALING
Online workshop
Winter, 2022
You've been wondering about journaling, but now you ask yourself:
"Can I really do this?"

"How can I find the time?"
Remember the diary you kept as a teen? With a lock and a tiny silver key? You were on the right path - journaling is a basis for memoir writing, short stories, novels, poetry, non-fiction, and internet networking.

It also preserves valuable memories, breaks negative patterns, clarifies priorities, and realizes dreams. Join me in exploring the power and creativity of this tool, using a selection of techniques.

Bring your notebook and pen or laptop to experience this transformative hands-on workshop.

Participants complete exercises for each session. You'll read your work and receive constructive feedback from me and your classmates.
Can't wait to start? You're in the right place!
WRITE THAT NOVEL - NOW!
Online workshop
Spring, 2022
Are you an aspiring author with a story to tell? Writing a novel can feel like it's never going to happen. It can be a daunting task for even the most ambitious person. Making time for your craft can come with uncertainty.
I'm here to guide you through the path of successful novel-making from the starting point to the finish line. This course guides you through several user-friendly steps:

• Discovering and creating your story
• Starting your novel with an inciting incident
• Expanding it into a plot
• Creating unforgettable characters
• Generating a narrative of conflicts and resolutions
• Crafting a satisfying and impressive climax
Learn how to construct a powerful novel your readers will love!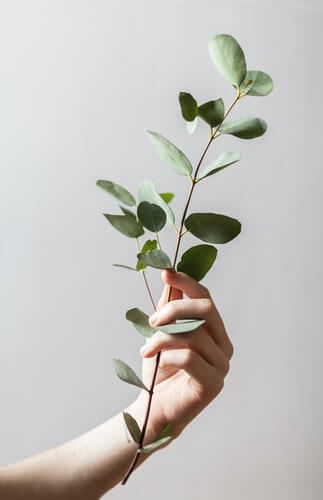 TELL ME A TALE: HOW TO WRITE SHORT STORIES
Online workshop
Spring, 2022
We all carry a multitude of stories within us. Your stories are as unique, gripping, and heart-warming as those by any famous writer. Whether you're a beginner yearning to send your words out into the world or an experienced writer wishing to refine and expand your craft, you'll be inspired by this blend of informational learning and hands-on experience. Leave with all the tools you need to put your stories into print!

EXPERIENCE:
The story-building process

Traditional and modern methods of shaping a plot

A guided step-by-step process

Positive, constructive feedback

Publications options

Excerpts from Shoshana's book of short stories
Let's get started - sign up as soon as registration opens
THE SELF-HELP WRITER'S GUIDE
Online workshop
Summer, 2022
Do you have a skill, trade, a line of work, or a hobby to develop into a self-help book? All that information is already at your fingertips; from making that perfect chocolate cake to successful woodworking to beginning backpacking. You might have a story to inspire others to follow your steps – how you stopped smoking, recovered from a severe illness, or raised a challenging child to become a loving and capable adult. Your knowledge is gleaned from years of valuable experience.

This course will help you understand the mechanics of writing self-help books and to master the process. I offer an insider's view of this popular genre. My easy-to-follow and straightforward guidelines take you step-by-step through the complete writing process.
They include:

• Getting clear on what you want to achieve with your book
• Generating easy to understand exercises for the reader
• Using memorable examples in the text
• Crafting catchy titles, subtitles, and chapter headings
• Constructing graphs and bulleted lists for maximum effect
• Producing checklists, questions, and other interactive elements
• Preparing your manuscript for publication
Take this course to help those who read your book!
Consulting
LIFE TALES: HOW TO WRITE YOUR MEMOIR
Writing your memoir displays the passages you took and those you did not. Learn the fundamentals and enhance your creativity with prompts and exercises. Discover your inner writer as I guide you through this transformative process!

Get in touch with me at shoshanakobrin@gmail.com for a session and receive excerpts from my just-published book; Life Tales: How to Write your Memoir
---
CREATIVE WRITING CONSULTING
Are you longing to write a book? But don't know where to start? I will show you how to develop your ideas for short stories, a novel, journal writings, poetry, or non-fiction into polished products. Whether you're a beginner, yearning to put your thoughts into writing or an experienced writer wanting to refine and expand your writing, I will guide you in mastering the elements of the craft. By providing thoughtful and constructive feedback, I'll help you to:
Set reasonable, workable goals

Conquer creative blocks and your inner critic

Be more productive in limited time

Learn the skills you need with examples and a step-by-step technique

Satisfy your hunger to create
To receive valuable guidance for your writing, as well as
20 Musts for the Creative Writer, connect with me at shoshanakobrin@gmail.com
---
Consulting Packages
Write that book efficiently and timely with a supportive and experienced guide at your side! With examples and step-by-step techniques, discover how to develop your ideas for short stories, a novel, memoir, poetry, or non-fiction into polished products. Whether you're a beginning or a long-time writer, I will guide you in taking the steps toward publishing. By providing supportive, individualized attention, and constructive feedback, I'll help you to:
Create a practical writing routine

Build upon, complete, and publish previous work

Discover your inner writer's creativity with journaling

Learn the fundamentals of writing a memoir, novel, short stories, or non-fiction

Generate riveting plots, scenes, characters, and dialogue

Turn your rough draft into polished prose
EFFECTIVE EDITING
My comprehensive editing services include:

1. Structural and developmental editing

This edit looks at the big picture, the overarching issues, the structure of the book, its subject and themes, plot, and narrative arc. Areas of the manuscript may be removed or added to improve the clarity and flow. You may need to add chapters, delete others, and rethink characters or approaches

2. Copy and Line Editing

Here, I look at paragraphs and sentences, improve sentence structure for fluency and consistency, alter paragraphs, and suggest new material. With copy editing, spelling and grammar mistakes are corrected, and redundant words or sentences deleted. I ensure your writing is as strong as possible, so readers can focus on the content.

3. Proofreading

This is the last major stage of the editing process. Proofreading addresses any remaining errors, including typos, punctuation, and formatting. A detailed review of your manuscript is made, ensuring your text is polished before going to print.
Let's get started - contact me
My packages ensure your book is the best possible experience for readers

Book Your Free Consultation today.
My Articles
I publish articles regularly on Medium and LinkedIn. Find them here:
Contact me to join the Monthly Writers' Forum starting in June 2021
Privacy Policy
Welcome to our Privacy Policy. Your privacy is important to us.

Shoshana Kobrin is located at:
PO Box 2494
Walnut Creek, CA, 94595
United States

It is Shoshana Kobrin's policy to respect your privacy regarding any information we may collect while operating our website. This Privacy Policy applies to https://shoshanakobrin.net (hereinafter, "us", "we", or "https://shoshanakobrin.net"). We respect your privacy and are committed to protecting personally identifiable information you may provide us through the Website. We have adopted this privacy policy ("Privacy Policy") to explain what information may be collected on our Website, how we use this information, and under what circumstances we may disclose the information to third parties. This Privacy Policy applies only to information we collect through the Website and does not apply to our collection of information from other sources.

This Privacy Policy sets forth the general rules and policies governing your use of our Website. Depending on your activities when visiting our Website, you may be required to agree to additional terms and conditions.

Website Visitors
Like most website operators, Shoshana Kobrin collects non-personally-identifying information of the sort that web browsers and servers typically make available, such as the browser type, language preference, referring site, and the date and time of each visitor request. Shoshana Kobrin's purpose in collecting non-personally identifying information is to better understand how Shoshana Kobrin's visitors use its website.

Gathering of Personally-Identifying Information
Certain visitors to this website choose to interact with Shoshana Kobrin in ways that require Shoshana Kobrin to gather personally-identifying information. The amount and type of information that Shoshana Kobrin gathers depends on the nature of the interaction. For example, we ask visitors who sign up for the email newsletter to provide a name and email address.

Security
The security of your Personal Information is important to us, but remember that no method of transmission over the Internet, or method of electronic storage is 100% secure. While we strive to use commercially acceptable means to protect your Personal Information, we cannot guarantee its absolute security.
Links To External Sites
Our Service may contain links to external sites that are not operated by us. If you click on a third party link, you will be directed to that third party's site. We strongly advise you to review the Privacy Policy and terms and conditions of every site you visit.

We use Mailchimp to manage our newsletter. You may view Mailchimp's privacy policy here.

We have no control over, and assume no responsibility for the content, privacy policies or practices of any third party sites, products or services.

Aggregated Statistics
Shoshana Kobrin may collect statistics about the behavior of visitors to its website. Shoshana Kobrin may display this information publicly or provide it to others. However, Shoshana Kobrin does not disclose your personally-identifying information.

Cookies
To enrich and perfect your online experience, Shoshana Kobrin may use "Cookies", similar technologies and services provided by others to display personalized content, appropriate advertising and store your preferences on your computer.

A cookie is a string of information that a website stores on a visitor's computer, and that the visitor's browser provides to the website each time the visitor returns. Shoshana Kobrin may use cookies to help Shoshana Kobrin identify and track visitors, their usage of https://shoshanakobrin.net, and their website access preferences. Shoshana Kobrin visitors who do not wish to have cookies placed on their computers should set their browsers to refuse cookies before using Shoshana Kobrin's website, with the drawback that certain features may not function properly without the aid of cookies.

By continuing to navigate our website without changing your cookie settings, you hereby acknowledge and agree to Shoshana Kobrin's use of cookies.

Privacy Policy Changes
Although most changes are likely to be minor, Shoshana Kobrin may change its Privacy Policy from time to time, and in Shoshana Kobrin's sole discretion. Shoshana Kobrin encourages visitors to frequently check this page for any changes to its Privacy Policy. Your continued use of this site after any change in this Privacy Policy will constitute your acceptance of such change.

Credit & Contact Information
This privacy policy was created at termsandconditionstemplate.com. If you have any questions about this Privacy Policy, please contact us at shoshanakobrin@gmail.com